Karambola is finally coming to Steam and Steam Deck!
---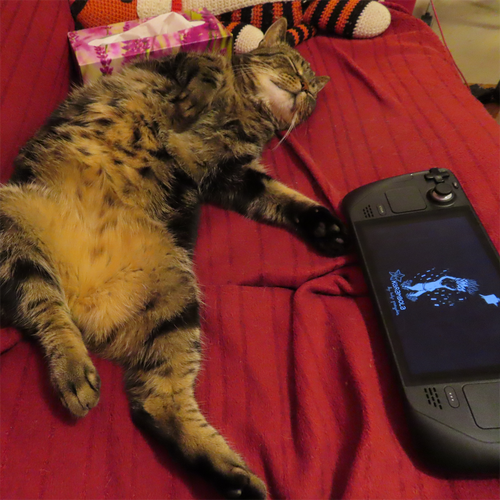 The time has come...after 'only' 6 years, filled with sweat, tears and intense procrastination - emotional fruit-people and "Karambola" are finally coming to Steam!
The magical date is June 16th, so in just a couple of weeks.
Add it to your Wishlist so you won't miss it! Especially:
- the ability to gather the cutest achievements!
- magical almost-HD shader!*
- fixes for some minor bugs
- you'll be first to know when we add secret DLC;)

It will be available for free on most platforms, including Steam Deck.
If you'd like to test it before launch, we've even got a couple of codes for you! First come, first serve!
For those who prefer to use itch.io over Steam - don't worry, you'll get the updated version too :)
Also, I am now working on a new stop-motion project, please follow us on social media for teasers, behind the scenes and some never-posted old projects:
Instagram: https://www.instagram.com/holypangolin/
YouTube: https://www.youtube.com/channel/UCHt89DA7slYsAekgfAVG5UA
FB, Twitter, Mastodon and more links here: https://linktr.ee/agata.nawrot
Agata <3
*Magical shader teaser (best viewed in fullscreen):